China Shanghai International Children's Book Fair (CCBF) is honoured to invite Prof Yang Zhong to join the jury of the 2019 Golden Pinwheel Young Illustrators Competition. She is the Director of the Picture Book Creation Studio of the City Design School at the China Central Academy of Fine Arts.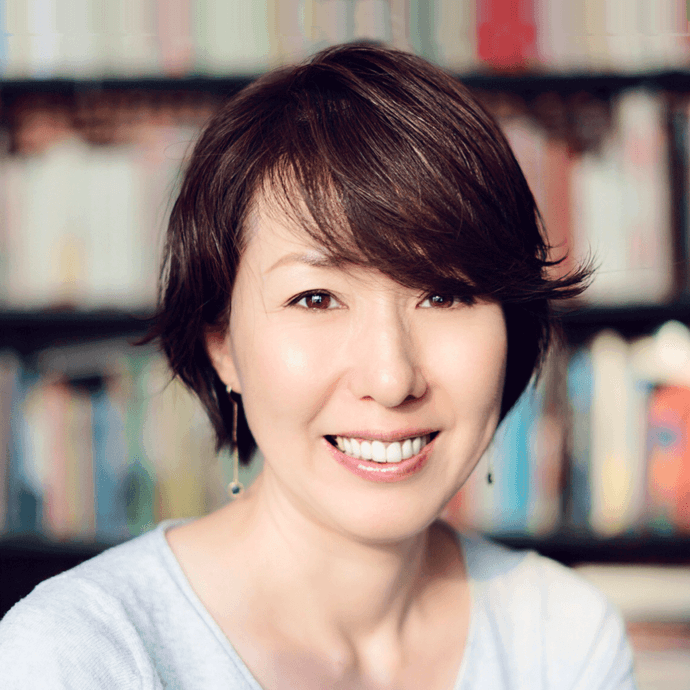 Prof Yang Zhong is a graduate of the Tokyo University of Arts and Technology with a Master of Fine Arts degree. Currently, Yang is an Associate Professor at the China Central Academy of Fine Arts, a Master Tutor, and a Doctor. She is also Director of the Picture Book Creation Studio of the City Design School at China Central Academy of Fine Arts, as well as the Studio's founder. Yang also founded the Chinese Friendship Picture Book Award. For other competitions, Yang has also served as a judge – most notably, at the BIB (Biennial of Illustrations Bratislava) and the Chen Bochui International Children's Literature Award. She is a pioneer of undergraduate education in the field of picture books in China, as well as a passionate researcher of and an advocate for children's picture books. Her students' works have won numerous international and national picture book awards, and her studio has grown to become a centre of excellence and training in the field of Chinese original picture books.
The CCBF Organising Committee interviewed Prof Yang Zhong for her to introduce the story behind her work.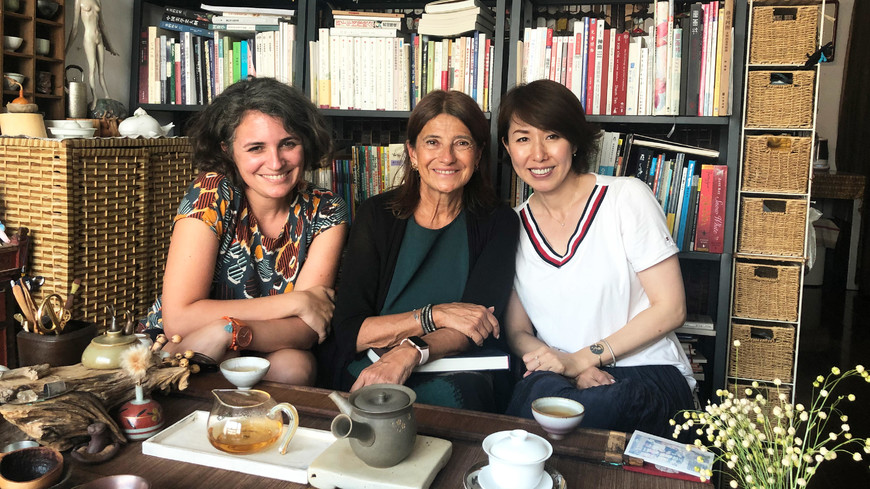 CCBF: Can you introduce the courses offered by the Picture Book Creation Studio?
Yang Zhong: The studio is part of the City Design School at the China Central Academy of Fine Arts. It was founded in 2004, and was formerly known as Graphic Studio. In 2011, it was renamed to the Picture Book Creation Studio.
In order to clarify our understanding of teaching ideas, let's first define the ultimate meaning of teaching. We take the ideas of "urban, fashion, and youth" proposed by the college as a starting point, before taking the premise of "respecting new differences and connecting the society" as another foundational idea of our teaching philosophy. The teaching also embeds the principle of "academic first, application-oriented". Finally, we combine the ideas of "learning, research, production, and use" to gradually organise and improve the picture book educational system, year-on-year.
The overarching goal of the system at the Academy of Fine Arts is to lay foundations at the first grade and then begin the basic professional course at the second grade. Therefore, it is only in the third grade that the students actually commence studio-based teaching. It is in the fourth grade that they start the independent creation of a picture book ("graduation design"), including manuscripts, drawing, typesetting, and binding.
Since the fourth grade each student is used to complete a personal picture book as a graduation project: completion of basic courses on picture books is a prerequisite for graduation from third grade. How we can provide students with a solid foundation is a question that we perennially consider, explore, and perfect. Indeed, many mature works completed in the fourth grade are inseparable from the curriculum design of the third grade and the connection between each course.
In addition to the graduation design, the entire third grade must complete the training elements of the course. This is quite intense. Why is the curriculum designed in this way? We believe that the most important thing is to cultivate people, as university education is designed to cultivate people. What we value the most is how to educate professionals through our programme.
How do we set up such a course? First of all, we encourage students to interpret picture books from a non-professional point of view. Through intensive reading, they gradually understand how to create. Second, they are required to be active participants. The basic styling course is a relatively large entry-level course in picture books – and the most important one too.
For us, one of the most important teaching goals of the past few years has been to think from the perspective of the students and to pass on our knowledge to them so that they can engage with books in a natural way. This requires that we take interest as a starting point, and work together to complete the process. Therefore, initiative, happiness, as well as interest are important, and this is reflected step by step. Only in this way can we achieve effective teaching. We must understand and appreciate picture books and think about the original ideas of "fun". This is the only way to create this fun by ourselves.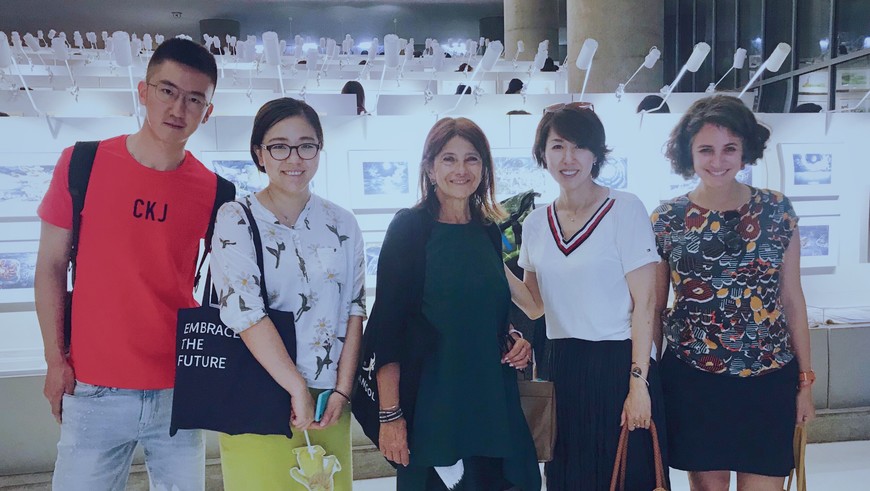 CCBF: What do you think is the most challenging aspect of your position? What is the most valuable part of it?
Yang Zhong: I can't answer this question simply. There seems to be no easy aspect of my work, but I can't find the "most challenging" aspect at once, either. I think this may be because the picture book itself is a very attractive and meaningful thing. The more you understand the picture book, the more you will be fascinated and influenced by it. At the same time, I was fortunate enough to work with like-minded colleagues who complemented each other and each felt the value of each other's work. Recognising value is a nourishment of the human spirit, and it is instilled collectively by the creator, the reader, and the scholar.
In fact, in the process of teaching, I often encounter students who don't have their own ideas. They find themselves unable to start thinking about the theme of the work, and as such they will throw questions to the teacher. When this happens, the teacher needs to bypass the topic and talk directly to them. In such a chat, I will encourage them to communicate their emotions, the difficulties they encounter in life, as well as the entanglements in their thoughts. I will offer psychological counseling to them. Finally, we gradually come up with a direction of the topic that suits the individual student. Some students have cried in the process of creation. At this time, as a teacher, I need to be very patient to encourage them. Eventually, we will find that the process of creating work can even reflect the growth of a person.
CCBF: You have witnessed the development of Chinese illustrators in the past ten years. How would you describe its development?
Yang Zhong: The field of Chinese illustrations is developing very fast. This is a feeling that can be applied to China in many more ways; however, we know that "fast" is a "double-edged sword."
The mere notion of a picture book should be based on cultural concepts first. Although it is ultimately oriented to the market in the form of a commodity, the creative process should slow this down, and enable things to be experienced, and things to be dedicated to. In recent years, I have found that, in the promotion of children's books, many platforms are business-oriented, but ignore content. At the same time, I hope that industry professionals and readers will provide young illustrators and their works with more opportunities and affirmation. For more than ten years, Chinese original picture book publishing has been producing quality products, but the quantity is scarce and the quality is uneven. However, I do believe that the current trend is promising, as the market demand is greater than supply. I am very optimistic about the future of Chinese original picture books.
CCBF: As a professional teacher, what advice do you have for an illustrator who wants to win in the illustrator competition?
Yang Zhong: Don't forget your original aspiration, be sincere, and keep creating.
CCBF: Can you recommend a favourite children's book? Why?
Yang Zhong: I can't name one. The most fascinating part of any given picture book is the staggering variety of themes and techniques. However, many excellent works do make you feel empathy. They are unforgettable and collectible.
If I really had to recommend one book, Kikuda's "We Can Meet at Any Time" is a children's book that I really like, and which I also translated into Chinese. What makes it special is that the text of this book is all handwritten in order to match the visual style of the entire book.
Departure, sooner or later, is one thing that we will all inevitably face. Even if you are a child, love is a bridge that connects us and delivers our thoughts to each other at any time. This book tells such a story: Xiaobai, a puppy, misses his owner Xiaomeixi. However, no matter how hard he searches and sniffs, she's nowhere to be found, because Xiaomeixi has already passed away. He is sad and has lost all desire for food and drink. Until one day he realises that if he closes his eyes and thinks of the little master, Xiaomeixi's face will appear in his mind. As long as they miss each other, they can always see each other…
A friend of mine has a daughter who is three or four years old. She cried when she read this book. The theme of this book is actually "death." What struck me was that even though I never really considered such a subject, I totally resonated with how it was described in the book. It is such a warm, loving, and healing picture book. I highly recommend it.