One of the flagship events of the Bologna Children's Book Fair (BCBF), the Bologna Illustrators Exhibition recently announced the shortlist of artists selected in the 2021 edition. A total of 77 illustrators from 23 countries and territories are to be featured in the prestigious showcase that celebrates its 54th edition.
This year, illustration from Mainland China is particularly well represented in the Exhibition. Let's learn more about four of those Chinese young artists whose talent will shimmer in the 2021 Bologna Illustrators Exhibition due to be held online from 14 June until the end of August on the Bologna Children's Book Fair website. The showcase is also due to tour around China in 2022.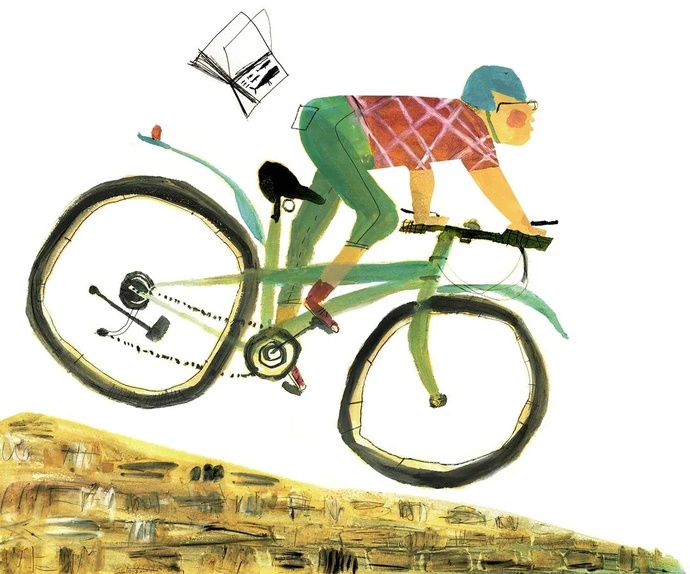 Q:Who are you?
A:Hi everyone! I am Cui Chao. I'm originally from Zibo, Shandong, but I currently live in Shanghai. I have a background working for drawing and design companies. After I had my daughter, we started having picture books in the house, and I would often draw for fun. The more I drew, the more I developed a passion for storytelling. So, I took an Illustration course where I completed my first picture book project. Later, it won a competition and was published. It is the book I Know You Guys Are Still Awake. That's how I started my illustrator career. Over the years, I was shortlisted for several awards and published two books, Hurry Up and Book Ship, both published by Daylight Publishing House.
Q:Tell us about your artworks selected for Bologna?
A:'We Stole a Sperm Whale', has been shortlisted in both the Bologna Illustration Exhibition and the last Golden Pinwheel Young Illustrator Competition. My starting point was to confront many small children to a colossal animal. And what is Nature's largest animal? The sperm whale! They can reach 20 meters in length, and they are so big that no aquarium can house them. My storyline revolved around the kids' reaction when encountering this majestuous animals trapped in an aquarium. The kids would get sad. How about they steal the whale to release it? This is how I developed the storyline of the five pictures.
Q:Your biggest source of inspiration?
A:I am often inspired by my everyday life with my daughter. Lately, my focus has shifted more towards sustainability and freedom, like in We Stole a Sperm Whale.
Q:What are you working on right now?
A:I'm currently working on turning the sperm whale story into a book. It is due to be published later this year by the CITIC Press Group.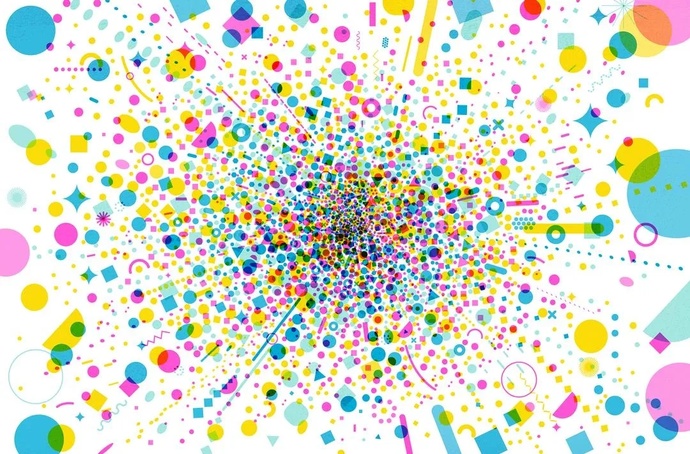 Q:Who are you?
A:Hi everyone! Thanks to the Golden Pinwheel team for interviewing me. Let me introduce myself. My name is Jam, and I'm from Shanghai. I'm currently studying Illustration at the Maryland Institute College of Art and I will be graduating very soon!
Q:Tell us about your artworks selected for Bologna?
A:At the next Bologna Illustrators Exhibition, I am showing a work called A poetry of Particles. It's a story about particles. A particle is the smallest piece of matter, but it has enormous potential. Examples can be molecules, atoms, pollen, seeds, or single cells. They come together, mutate, and merge into more complex things. The whole world was created step by step in this way. My work is inspired by the Big Bang and the theory of evolution, which I have tried to depict from the smallest angle possible.
Q:Your biggest source of inspiration?
A:Most of my works were inspired by natural creatures. I'm found of animals, plants and microbes. Living creatures, in general, never fail to intrigue and inspire me. Whenever I feel uninspired, I take myself out for a walk to observe things in a lake, on the mountain… small things that are usually overlooked or ignored. Then slowly, I feel that my senses come back to life. I feel fresh again. So, I can safely say Nature is my biggest inspiration.
Q:What are you working on right now?
A:I'm currently working on my graduation project and developing an original story in parallel. I guess that is it. Thank you!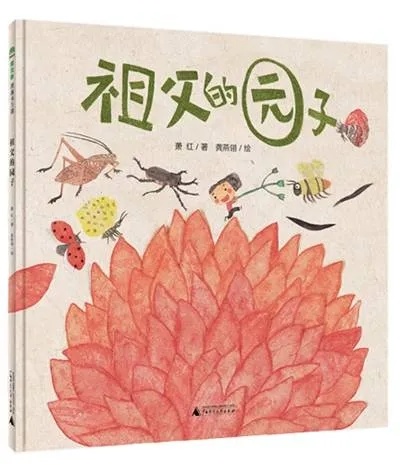 Q:Who are you?
A:Hello! I am Gong Yanling, from Nanjing, China. I started my art career participating in illustration drawing competitions. Over the years, I have published several books. One of them, The Seamless Needle, was shortlisted for the 5th Edition Feng Zikai Chinese Children's Picture Book Award. It is a picture book about feelings and emotions with a mixture of Chinese ink and embroidery. I wrote the story in memory of my late grandmother, whom I miss dearly. Picture books have always been an outlet for me to express my feelings about nature and life.
Q:Tell us about your artworks to be shown at the next Bologna Illustrators Exhibition
A:My work is called Grandpa's Garden and is based on Tales of Hulan River by the famous writer Xiao Hong. The story speaks to me in a very personal way. The story shows a colourful, beautiful childhood full of butterflies, dragonflies, grasshoppers, and flowers. I used rice paper for the background. Then I used Chinese traditional paint to depict the little girl, the housewife, the warm and serene garden... All the elements are assembled through collage. With subtle emotions and a quiet yet lively visual language, I intend to draw readers into a captivating childhood dream.
Q:Your biggest source of inspiration?
A:I always find inspiration in my own feelings, my curiosity, and in some childhood memories. I'm open to my favourite writers' influence. When creating new work, I like to build imaginary world that blurs the line between fantasy and reality.
Q:What are you working on right now?
A:I'm currently working on a new story. Thank you!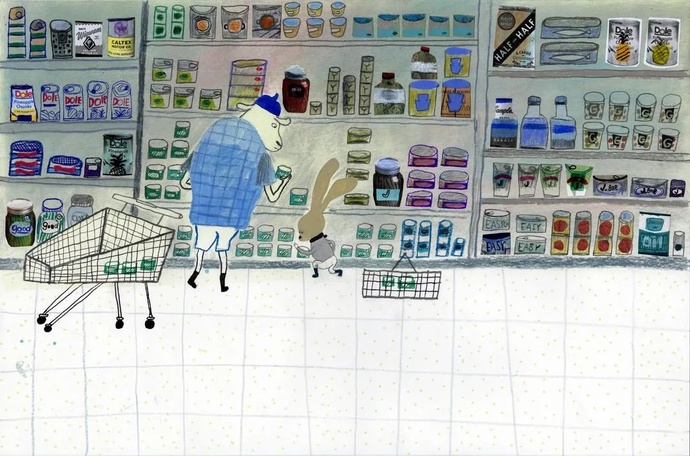 Q:Who are you?
A:Hey guys! My name is Guo Ye, I am from Taiyuan, Shanxi. I have work as an illustrator for some time. I rapidly realised that picture book making was something I really wanted to do, so I came to Cambridge School of Art to learn more about it.
Q:Tell us about your artworks selected for Bologna?
A:My work shortlisted in Bologna illustration Exhibition this year is from my picture book IT IS OK. It's a story about two friend, a goat and a rabbit. They get acquainted because they share the same hobby. Of course, they are two different individuals and have different habits. But they still get along very well.
Q:Your biggest source of inspiration?
A:I always gravitate towards mixed-media techniques, including monoprint, collage, pencil, colour pencil, gouache, and crayon. I like hand drawing and enjoy the surprise when I combine those different techniques. My inspiration is from everyday life. I like to sketch the everydayness. I also like to observe small emotions from my daily life, and sketch them and pour them into my stories.
Q:What are you working on right now?
A:I just graduated from the Cambridge College of Art and haven't published my own book yet. I am currently working on a picture book for a publishing house. I really hope I will be published one day. This year, the Cambridge School of Art graduate exhibition will be held online in September. Please check it out and show some love and support. Thank you!