Kiyoko Matsuoka is one of the five international illustrators experts invited by CCBF to be part of the Golden Pinwheel Young Illustrators Competition Judging panel. Let's hear more about her in this interview she answered for us.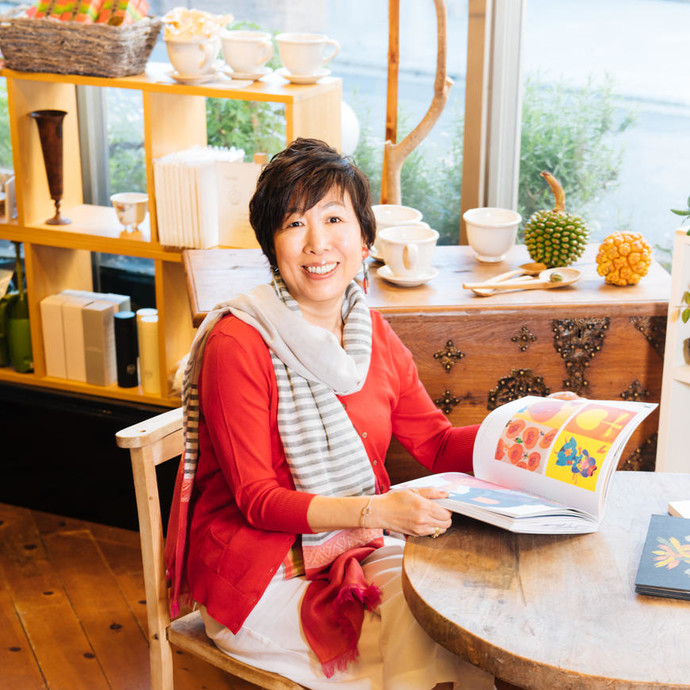 Kiyoko was born in 1961 in Tokyo. She graduated from the Joshibi University of Art and Design, majoring Art History and Iconology of Christian Art and later with a Master Degree from Chiba University on the History of Art Education in Japan. From 1986, she is a curator at the Itabashi Art Museum. In 1989, she became responsible for the Bologna Illustrators Exhibition in Japan and since then she has collaborated with the Bologna Children's Book Fair in organising the world tour of the exhibition. Kiyoko curated several exhibitions of picture book artists, such as Leo Lionni, Yasuo Segawa, Tomi Ungerer, Dick Bruna, Bruno Munari and Tara Books. She has organised workshops for young artists in the creation of books for children, various events and courses for adults and school children interested in picture books. She is also a university lecturer on Picture Books, has many experience as a jury member, including BIB and Bologna. She was an EC member of IBBY from 2010 to 2014 and is a board member of JBBY, the Japanese section of IBBY.
CCBF: Can you please tell us about the Itabashi Art Museum and its partnership with Bologna? How and when did it start? How is it evolving?
Kiyoko: The Itabashi Art Museum is a public art museum located in the northern part of Tokyo. Established in 1979, so this year we celebrate its 40th anniversary. The museum building was completely renewed for this special occasion. Last Friday, in the presence of Princess Mako from the Japanese royal family, we had a ceremony and reception to celebrate our restart. It's amazing that we had over 300 guests including Elena Pasoli from Bologna Children's Book Fair and important artists like Katsumi Komagata and Taro Miura.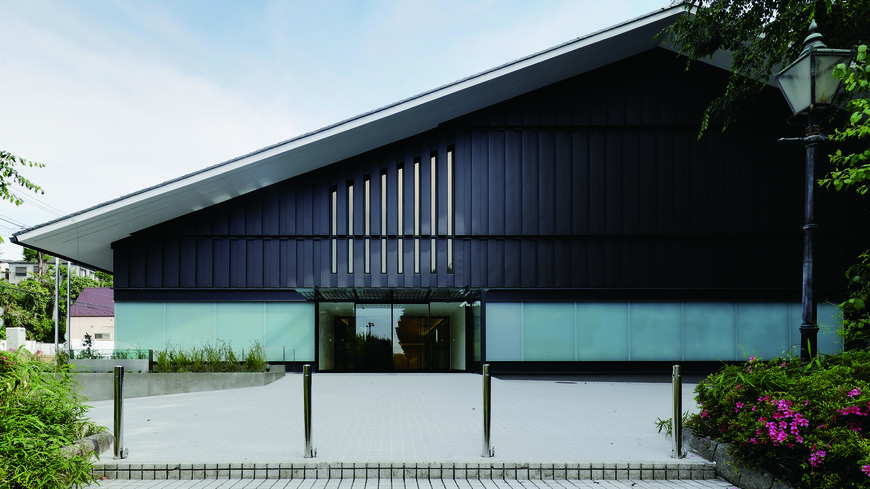 The first exhibition to open our renewed museum is the Bologna Children's Book Fair Illustrators Exhibition. This is our 38th edition. This exhibition is one of the most important events held at the Itabashi Art Museum. During the exhibition there are various lectures, workshops for kids and workshops for professional illustrators, all related to the art of the picture book, and with high international standard. We have just held lectures by Indian publisher Gita Wolf and by BCBF Exhibition Director Elena Pasoli, and a special workshop by Diego Bianchi form Argentina is now in progress. We will also have a series of workshops by Harriët van Reek from the Netherlands, among many other things!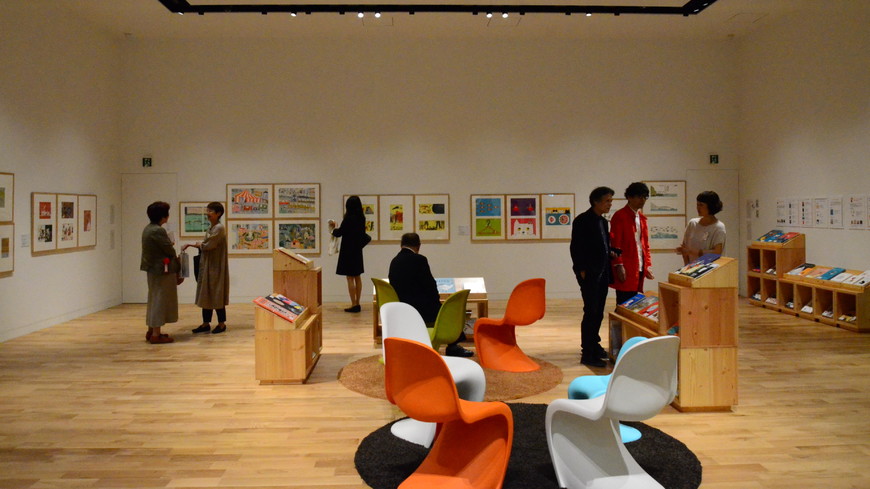 The Otani Memorial Art Museum had been pioneer in exhibiting original picture books illustration within an art museum. The first exhibition featured Japanese picture book illustration. Soon after, the Otani museum heard about the Bologna Children's Book Fair through some artists and publishers, and sent their curators to visit Bologna and have a look at the Illustrators Exhibition. They were fascinated by how international the showcase was. At that time the world was divided into East and West, and it was not easy to get information about Eastern Europe, especially on its culture. But a visit to the Illustrators Exhibition overcame the division as it offered contemporary artworks from all around the world, including Eastern countries, which you know has a rich tradition in the field of children's book art.
The Itabashi Art Museum connected with the Illustrators Exhibition thanks to the Otani Art Museum The first showcase of the Bologna Illustrators Exhibition at Itabashi took place just two years after the museum was created. I started working at the Itabashi Art Museum in 1986 and have been in charge of this exhibition since 1988.
I first visited the Bologna Children's Book Fair thirty years ago. In the beginning the fair was so overwhelming that I didn't know where to start. But I continued to visit it every year as museum curator and find it more and more interesting. I realised that the Book Fair is a great meeting place for both business and culture, it is the perfect place to nurture people who produce culture. Later I started working with the Book Fair's staff to help the Illustrators Exhibition grow as an art exhibition. No, actually, I think it is the other way around. It was the Bologna Book Fair that helped the Itabashi Art Museum and myself grow.
CCBF: How does one become a curator? And why are illustration exhibitions so important?
Kiyoko: I went to a high school specialising in fine arts because I wanted to become an artist. But at a very early stage, I found out I didn't have enough talent. I was very disappointed. But at a career guidance event, a teacher told me about the art curator's job. I was fascinated by the contents of the work, because I love art as well as museums. I wanted to be surrounded by art and spend as much time as possible in museums.
So I have dreamed of being a curator since I was 16 years old. I studied art history at university and art education at graduate school. Now that my dream has become true, I'm very happy and completely in love with my job. I couldn't become an artist, but my experience of making things at school is very important for my job because I can understand how artists feel.
Illustration exhibitions connect the exhibited artists to the visitors in a very special way. A long time ago, an artist came to visit us. She was selected in the Illustrators Exhibition and explained it was a old dream finally becoming reality. When she was a teenager she had seen the Illustrators Exhibition and had wanted to become a picture book artist ever since. I think no other exhibition can influence somebody's life so deeply.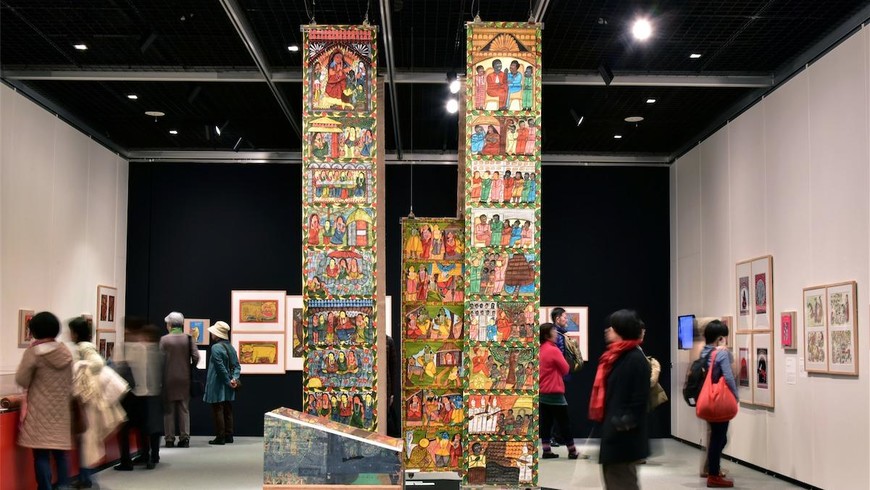 CCBF: Illustration seems very important in Japanese culture. Lots of museums specialise in illustration, which is something quite unique in the world. Where do you think this comes from?
Kiyoko: Japanese people love books,picture books are essential for children and reading themis common sense in Japan. After the Second World War, reading promotion campaigns were conducted in many areas to improve children's lives. I think those movements are the grassroots of today's picture book culture in Japan.
Many excellent picture books have been published since then. Great illustrators and writers were active in those years. Among them, Chihiro Iwasaki played a great role in the emergence of numerous picture book art museums in Japan.
Chihiro was very famous for her picture books and watercolour illustrations, and after her death in 1974, her family established an art museum dedicated entirely to the art of picture books. It was the first picture book art museum in the world, therefore the first to recognise original picture book illustration artworks as genuine works of art. They continue to collect original illustrations and picture books systematically, do research and exhibitions.
CCBF: As a curator, what are the key factors to identify a good illustration?
Kiyoko: Good illustrations always tell a story. The illustrators should use a technique and style that matches what they are trying to express.
I think a graphic image can be much richer than a written text. I know how hard it is to make a good illustration, but it is important to be able to create images that can speak to and inspire the people who see them.
CCBF: Can you recommend one of your favourite children's books and tell us rapidly why you like it so much?
Kiyoko: My favourite book is Little Blue and Little Yellow by Leo Lionni. It was published in 1959,way before I was born. But it is still very new and beloved by many children. This is the first picture book for children based on abstract representations. This is why it is so important: it led to a big change, for book creation as well as in Lionni's personal life as well.