What is the best illustration in the 2021 Golden Pinwheel Young Illustrators Competition? Your turn has come to decide! Starting from today until 22 November, everyone is invited to throw a ballot in the CCBF People's Choice Award.
The People's Choice award-winner is elected among the finalists announced back in September. The 50 artists hailing from 16 countries and territories made their way up to shortlist over a total of 2,426 participants. The finalists' artworks will be featured in the Golden Pinwheel Yearbook and exhibited at the Fair on March.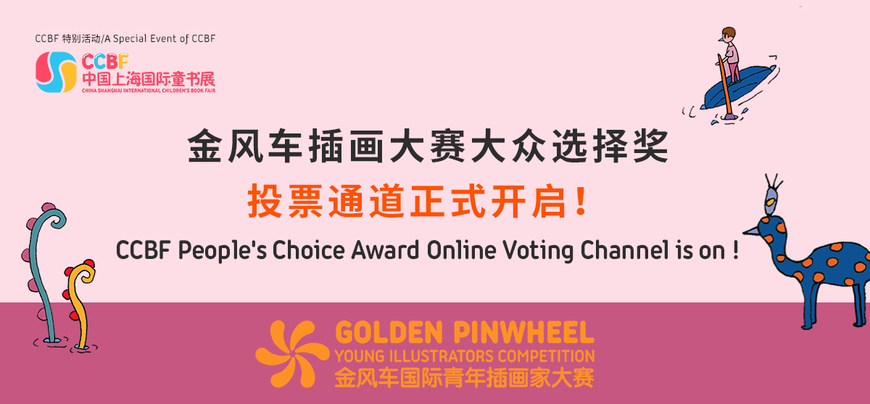 Support your favourite artist!
Golden Pinwheel is a multi-award competitions. It The Golden Pinwheel Grand Award (China), the Golden Pinwheel Grand Award (International) and the Golden Pinwheel Illustration Special Mentions, will be selected by our professional Jury on 17 November and announced in the evening of 22 November.
But do you know you can also support your favourite artist by voting in the People's Choice Award? At CCBF, we think that your opinion matters, and the People's Choice Award is the prize that allows all CCBF visitors and followers to play the role of a juror. The vote is open on the Golden Pinwheel Online Gallery located on the competition's official website. And the rules cannot be simpler! Click here to access the gallery and take a good look at the 50 sets of artworks by our finalists. Now comes the hardest part: make up your choice among all those beautiful illustrations. It takes just a click to send your vote to your favourite artist.
Children and adults alike can take part. So don't hesitate to mobilise your network of friends, relatives, and followers to make the People's Choice Award as meaningful as possible. And do not forget to follow our official social networks: we have kudos for the voters!
The outomes of the votation will be announced on 22 November, together with the other Golden Pinwheel Awards.
Sneak peek into the Golden Pinwheel Yearbook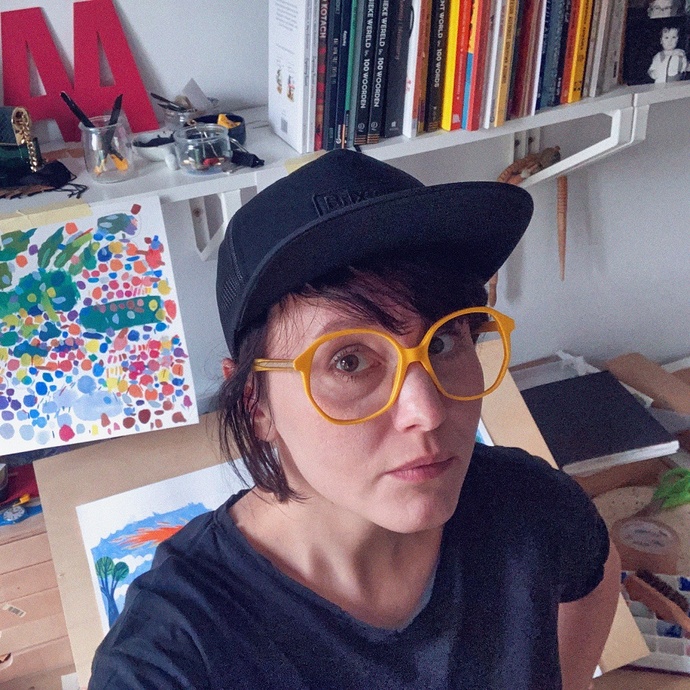 Before CCBF opens on 20 March 2022, we are glad to reveal the cover of the 2022 Golden Pinwheel Competition, an elegant catalogue, a beautiful book that you can flick through every time you need a little bit of colours in your life, it is also a great tool for editors in search for new talents and inspiration. 
The 2021 Yearbook cover artist is Gosia Herba, who has kindly allowed her friend Van Dog to take over the cover of our latest catalogue.
From today, every online gallery visitor is able to vote in the People's Choice Award. The winner of the People's Choice Award will be announced on 22 November. We are looking forward to your participation!